THE FOUNDATION
With the goal of enhancing children's learning through experiential, innovative programming, the Dolores Kohl Education Foundation was launched in 1972. As a private international operating foundation, it creates and directs new paradigms for children's learning. A catalyst for excellence in education, the Foundation has developed numerous education and arts programs in the United States and abroad. The Foundation currently directs early childhood teaching awards and an urban early literacy program that includes a traveling children's museum-on-wheels. The Foundation is located at 1770 First Street, Suite 500, in Highland Park, Illinois.
FOUNDATION PROGRAMS
THE PRESIDENT
Teacher and educator Dolores Kohl, President and CEO, is the founder of the Dolores Kohl Education Foundation. Kohl's work focuses on early childhood education, with a current emphasis on literacy efforts for low-income urban families. Published works include Gladly We Teach; Ideas in Social Studies; Ideas in Math; Teachers' Centers in the '80s; Language Arts, and Teaching Soviet Children.
FOUNDATION HIGHLIGHTS
Developed and directed StoryBus, an urban early childhood literacy program for young children in Chicago's under-resourced communities.
Hosted a Teachers' Center conference.
Directed the Kohl McCormick Early Childhood Teaching Awards, established to raise public awareness about the importance of early childhood education. This prestigious program succeeded the Kohl International Teaching Awards.
Directed the Kohl International Teaching Awards including Peace Prizes, Media Awards and Corporate Awards.
Launched, and for 15 years directed, the Kohl Children's Museum.
Funded productions for the arts including Die Fledermaus and Ruth Page's production of The Merry Widow for WTTW-TV, as well as the Cincinnati Ballet production of Billy Sunday for PBS. The Merry Widow production received a Peabody Award.
Funded Song of Radauti by Laurence Salzmann.
Produced films on education, including Animated Pie, Now We Live on Clifton, Winnie Wright, and Iroquois Music.
Operated four Teachers' Centers in Illinois and Israel.
Conducted the International Teachers' Center Conference in Jerusalem, Israel.
PROGRAMS
William Hurt, Charles M. Schulz, Oprah Winfrey, and Dr. Shinichi Suzuki are just some of the luminaries who received our Media and Lifetime Achievement Awards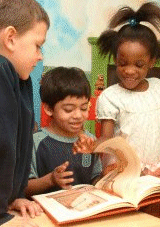 The Dolores Kohl Education

Foundation supports the

development of early literacy

skills through innovative

programs.